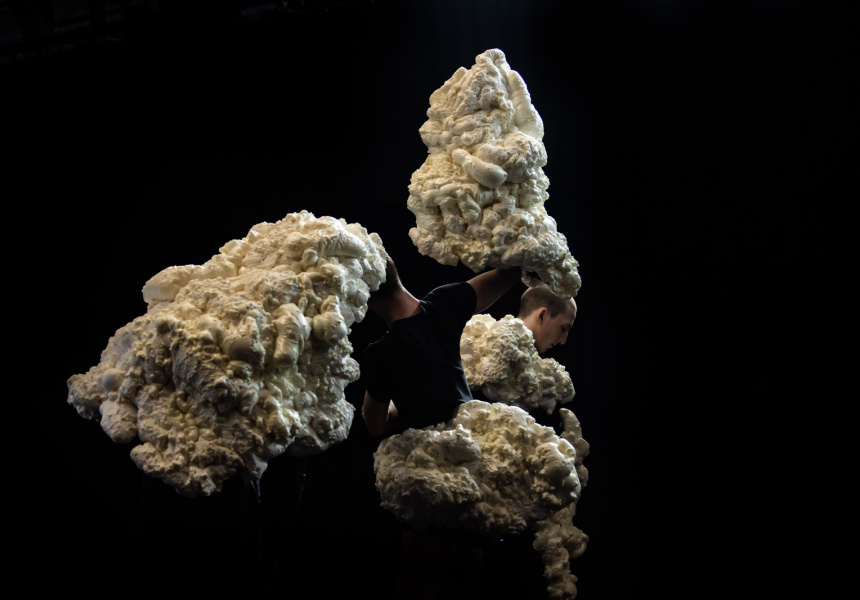 Sydney Dance Company returns with their new 2021 season
Jasmin Sheppard is a Tagalaka woman, a dancer-choreographer who grew up in Melbourne in a proud Aboriginal family but lacked a connection to their culture. Like her grandmother before her, Sheppard attended the local Christian church, but as a teenager she began to question what she was learning.
"I realized something was wrong with me. It didn't fit my cultural values, the way I wanted to identify myself culturally and explore my heritage," she says. Large format. What she heard at church did not answer some of her burning questions: "What is the relationship between First Nations peoples, our connection to country and religion?
She began digging and her research took her back to the 1800s and beyond, when the relationship between missionaries and indigenous communities often resulted in the loss of their precious lands.
"When people were taken from their traditional homelands to the mission, those traditional homelands were [often] taken back. What followed soon after was the White Australia policy where they were not allowed to return to these lands," she says. "I found a real disconnect between the intent of the missionaries who came and the result of what happened – people losing their families and their culture."
Sheppard acknowledges that these are important questions, but when Sydney Dance Company (SDC) artistic director Rafael Bonachela invited her to create a new work for the new breed season, featuring productions by both emerging and established choreographers, she knew she had to explore these questions through movement.
During the lockdown, she held two 90-minute zoom sessions with the SDC dancers, explaining the concept and its choreographic process, and was encouraged by the reaction.
"We had such interesting and rich conversations, the company was so generous in talking about it and breaking it up," she says. The result is ironically titled given to you, a 20-minute work created on six of the dancers that "explores religion and the use of religion by the power structures of colonization to take land from indigenous peoples through the missions". It is performed on a compilation of tracks by his regular collaborator, Wiradjuri composer Naretha Williams, who composed and performed the music on a Melbourne Town Hall organ.
It was during her years as a student at the National Native and Islander Skills Development Association that Sheppard began to experience the cultures of other dancers, inspiring her to learn more about her own.
"It stoked the fire in me to really know where my grandmother was from and get to know her community a lot more," she says of her grandmother, who was taken from her homelands in the Queensland to work on a cattle ranch and did not return. "[Our family is] the result of displacement and colonization, so it's a long journey of reconnecting and trying to find your way back to the community and rebuild those bridges that have been broken.
Since then, Sheppard has deepened his cultural knowledge. She spent 12 years at the Bangarra Dance Theater, during which she danced the lead role of young woman Eora Patyegarang, choreographed to her; and choreographed the Helpmann Prize-winning work in 2017 Macq on the Appin Massacre in 1816 under NSW Governor Lachlan Macquarie. She has since had original works performed by the physical theater company Legs on the Wall (No payment) and the full length The lyrebird complication presented at the Campbelltown Arts Center and at this year's Sydney Festival.
She has trouble reporting given to you It's not about black versus white, or colonizer versus colonized. On the contrary, she hopes it will help the public understand this controversial issue a little better.
"In all my work, my goal is to illuminate something from a different angle, so that people see things with a bit of a critical mind. I hope it's a healing and an education and a way to bring people together.
Sheppard's work will be presented alongside the world premieres of three other choreographers: SDC dancer Jacopo Grabar, Melbourne-based choreographer, dancer and performer Lilian Steiner and Sydney-based dancer-choreographer Rhiannon Newton.
the new breed The season represents SDC's first return to the stage after Sydney's lockdown, and the four works seem incredibly diverse. For example, Steiner Spring again blend technology, movement and soundscapes to produce a psychedelic experience in which dancers "compose" live sound through motion tracking sensors, all under UV light.
"It was such a pleasure to work on new breed"says Shepard. "The company is amazing, so hardworking, open and generous and the choreographers are a great group, all incredibly rich in what they do, a really interesting mix. It's really fun and I hope it's also fun for the dancers. Something different."
New Breed runs from November 25 through December 11 at Carriageworks.
sydneydancecompany.com