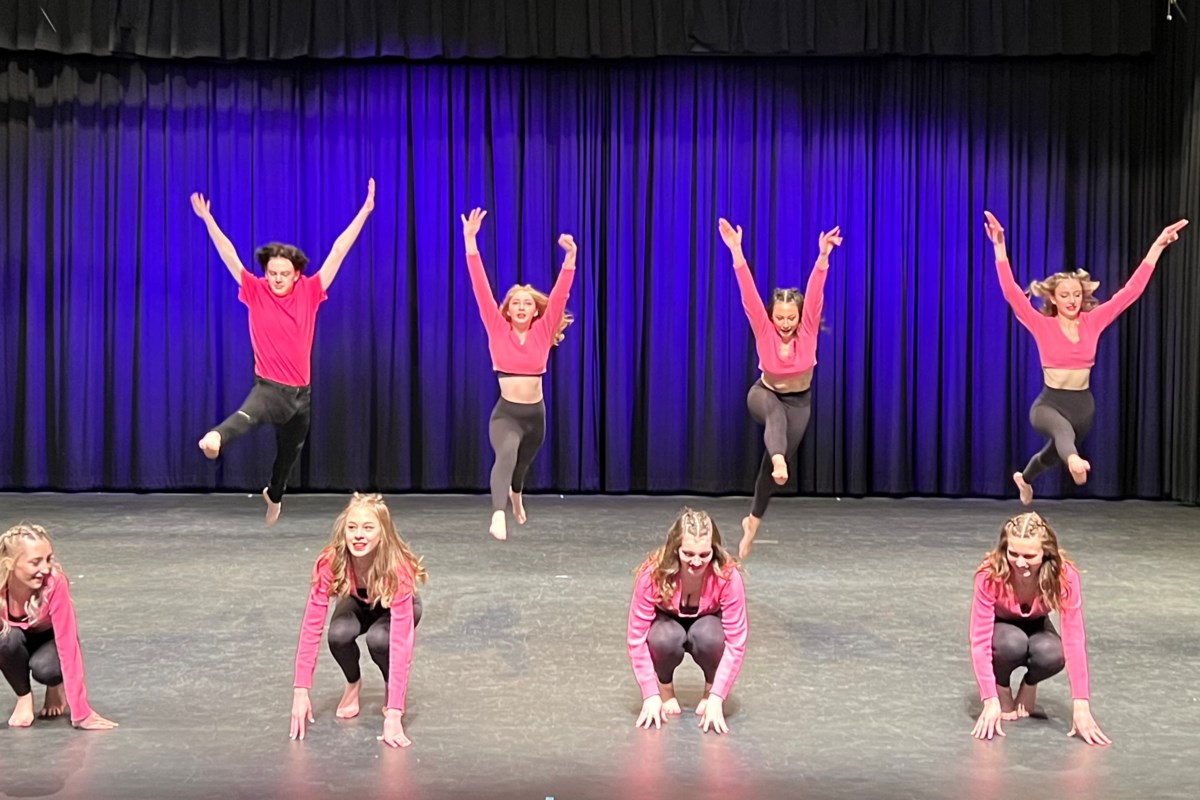 Sundre's Studio K Dance Gallery recital marks 'momentary' milestone
Running event for Sundre Dancers at Olds Unrestricted 'was a breath of fresh air', instructor
SUNDRE — Bringing a group of dancers back from Sundre to perform on stage for a recent end of year recital at Olds without any restrictions was more than a relief.
"It was a breath of fresh air to hold an event like it would have been before COVID," said Kirsti Bennett, Owner and Instructor of Studio K Dance Gallery.
Two identical performances took place the afternoon and evening of Saturday, April 30 at the Center for Fine Arts and Multimedia and featured a special blast from the past in recognition of the dance group reaching a milestone, said Bennett.
"We had something special this year because it was our 10th anniversary. Twelve of our former dancers came back and performed a piece for the recital," she said. "It was truly memorable in our 10 years that we were able to host an alumni dance and celebrate the love of dance with them again."
Preparing for the performance of former dancers from the group who have committed to be part of the recital was an effort of about a month that involved a combination of practicing choreography virtually as well as in a classroom, he said. she declared.
"Some have zoomed in from college, some have been able to do in-person classes, and we have established a routine," she said. "So that was fun."
The former dancers are all believed to be from the area, but have since moved on after graduation, she said.
But the distance did not deter them from enthusiastically committing themselves.
"We've had students from Lethbridge, we've had students from Red Deer, we've had students from Edmonton," she said, adding, "Dancers who have graduated and now have their own family came back to dance in this recital."
Between the two performances, more than 300 people attended, she said.
The ages of Studio K Dance Gallery members range from toddlers as young as three years old to teenagers on the cusp of adulthood. But there was also a dancer mom who participated in the recital, she said.
"We had 32 routines that performed at every recital," she said, adding that it included a variety of styles such as tap and jazz.
The event was named let's go in the spirit of the steady return to some semblance of normalcy after two years of constant pandemic-induced uncertainty and anxiety, she said.
The Studio K Dance Gallery had, in accordance with old public health protocols, held a Christmas recital last December in Sundre and had also taken part in another event ahead of the year-end show in Olds, she said. .
"We attended two dance festivals before our year-end recital, and we actually won some amazing awards and other awards at those," she said. "It was good to show all the fantastic talents of the dancers."
The year-end recital at Olds further provided an opportunity for family and friends to showcase the dancers' skills and progress, she said.
"It was a momentous year in that Studio K was celebrating 10 years of offering dance within Sundre and it was our first event that we could hold without any restrictions, and just celebrate the joy of getting back on stage in doing what we love.