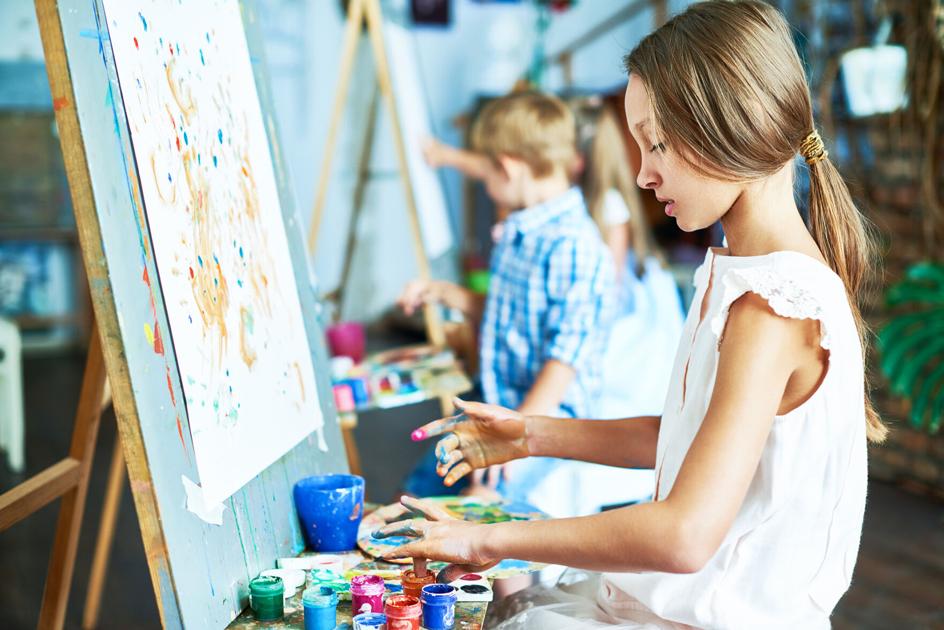 Marshall Regional Arts Council Brings Back Summer Art Classes | New
The Marshall Regional Arts Council is bringing back its summer art classes this year, offering two course options for local students.
Local art teacher Jodi Beavers will teach the classes, with the theme of planes, trains and automobiles planned. Acting RMCA Director Fran Hurley said the class will include lessons on vehicle history, related historical figures, art and books, all rolled into one.
Hurley said Beavers moved to the Marshall area when he was 13 and had worked in the local art scene for 26 years. She has facilitated a number of other local art classes for children in the area, including at Trinity Episcopal Church and the Michelson Museum of Art.
"Jodi is a very talented artist, we are delighted that she is teaching this class," said Hurley. "She brings a wealth of knowledge and will call on other teachers to help her during the program."
The class will be held at Warehouse 208, the former visual arts building, July 26-29 from 10 a.m. to noon for grades 1 through 3. An additional class from August 2 to 5 will be held at the same times for students in grades 4 to 6.
The class costs $ 120 per student to participate, with 15 places available for each class.
Although Hurley said a number of students are already registered for the class, there are still places available for interested children.
The RMCA is also starting something new this year, according to Hurley, who said he was seeking partners with local businesses to offer sponsorships to students interested in the class.
"After the economic devastation that so many in our community have felt and still feel from the past year, we wanted to offer students the opportunity to participate in this course regardless of their parents' finances," said Hurley.
The group is seeking sponsorship donations of $ 120 from local businesses, each allowing one student to attend the art class for free. Business owners who sponsor a student will be recognized by the MRAC in all promotional material related to the class and online through the group's social media.
Parents wishing to learn more about the class or to register their student for the course can contact Hurley at 903-926-1041 or [email protected] Parents can also send a check for $ 120 with the attached form to PO Box C, Marshall TX 75671, or contact MRAC at [email protected], to secure your child's place.