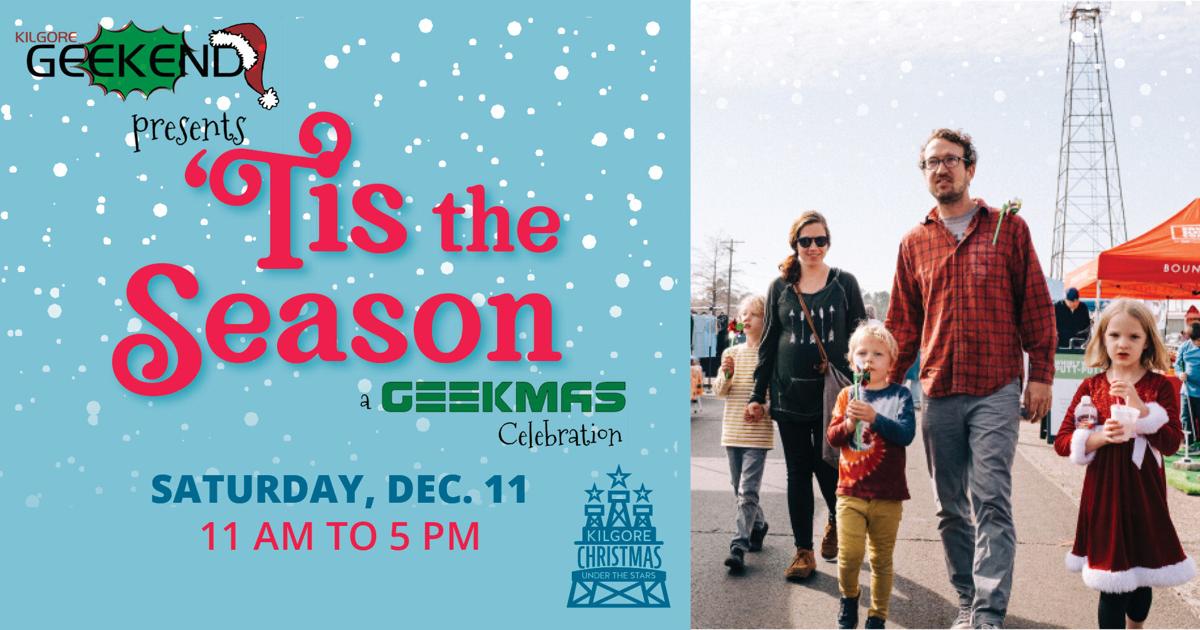 Kilgoround: December KC Mini-Courses Open for Enrollment, KISD Campuses Collect Christmas Donations | New
"Courage is found in unlikely places."
Take advantage of the December online mini-courses at Kilgore College to earn quick college credit while on vacation from the comfort of your home.
Registration is underway for the three-week courses which will start on December 13th.
Online courses will be offered in English, Geography, Government, History, Music, Philosophy, Psychology, and Business Computer Applications.
Students who register must start classes before December 13 with final exams for classes set for December 29.
Kilgore High School is asking the community to help them share some Christmas Bulldog blessings. If you would like to purchase a gift for a Bulldog student this Christmas, drop by the KHS front desk, select a Bulldog Paw and purchase the listed gift and return it wrapped to the office by Monday, December 13th. Kilgore Middle and Kilgore Primary schools also organize gift giving events. For more information, contact the campus you would like to help or send an email to [email protected]
Kilgore College has funds to provide tuition and free fees to eligible students. If you have postponed your studies or lost your job due to the COVID-19 pandemic, you may be eligible. Visit www.kilgore.edu/THECB-grant to view eligible programs, eligibility information and to apply.
Bring the kids downtown on Saturday, December 11 for an eventful day where Geektopia and downtown merchants host "Tis the Season" along Main Street and in front of the Crim Theater and the Texan Theater.
The Kilgore Events District will earn its designation from 11 a.m. to 5 p.m. with a petting zoo, a host of arts and crafts vendors, and a full program of events.
11 a.m. – Ace the singer pirate
11:30 am Rosaleen McGinnis, singer
Noon – Holiday Handbell Choir (St. Luke's, Forest Home Baptist, FBC Kilgore and First Presbyterian)
1 p.m. – Santa Claus Identity Theft Contest
1:30 p.m. – Tyler Swing Thing Swing Dancers
2:30 p.m. – Chris Ferguson, saxophonist
3 p.m. – Amy Pruitt, singer
3:30 p.m. – Holiday Pin-up Contest (sponsored by Everything That Blings)
2:30 p.m. – Storytime with Santa Claus (Sponsored by The Majestic Book Shop)
3 p.m. – Wesselini la Carte Houdini
2 p.m. to 4 p.m. – Model Mania at Geektopia
11 a.m. to 5 p.m. Christmas cards for Arabella residents at the Arabella table