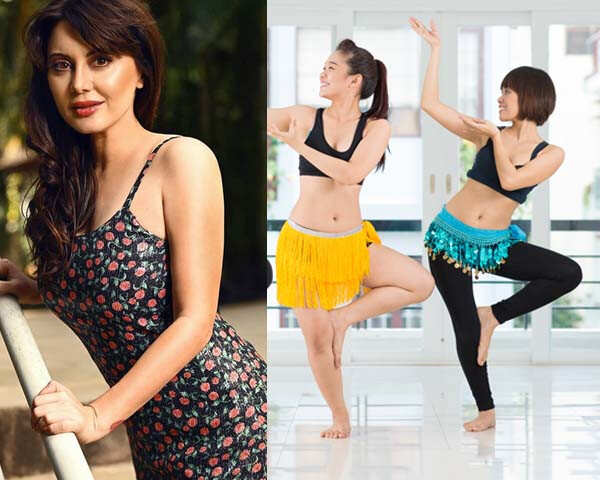 Get in shape with belly dancing like Minissha Lamba
Picture: Instagram
Since last year, many of us have found plenty of time for them due to workplaces and education centers that have been moved home. This naturally encouraged us to undertake efforts that we had never even thought of before and with the exponential increase in online courses, now you can learn everything from the comfort of your own home. Many took aerobics, yoga, and other conventional classes to stay in shape, while others took less traveled paths and started belly dancing. Actor Minissha Lamba is one example.
"Belly dancing is something that gives me immense satisfaction. It's also a lot of work that I have to put into it. I stumbled upon it while looking for some online classes for something else and I'm so glad I did. found this one, "Lamba says. The sensual shaking and arm swinging not only seems magical to the audience but to the dancer as well, and it can help you achieve your fitness goals, here's how.
Picture: Shutterstock
Weightloss
Performing belly dancing for an hour can help you burn around 250-300 calories. This, however, can change depending on the intensity of the dance. Combine this with a healthy diet and you will lose the extra weight in no time!
Tones your muscles
Belly dancing involves a lot of movement of the internal muscles such as the glutes, obliques and quadriceps, this helps to gain strength while toning the muscles in these areas.
Helps increase bone density and relieve back and joint pain
Belly dancing is considered a weight-bearing exercise, and weight-bearing is believed to help prevent osteoporosis and strengthen bones. In addition, the movements involved during the dance are similar to those in yoga and pilates. When done correctly, it can reduce back and joint pain while improving your balance and posture.
Belly dancing has many other benefits such as relieving PMS, stress, preparing pregnant women for childbirth, and building self-confidence.
Read also: Get in shape like Jacqueline Fernandes!