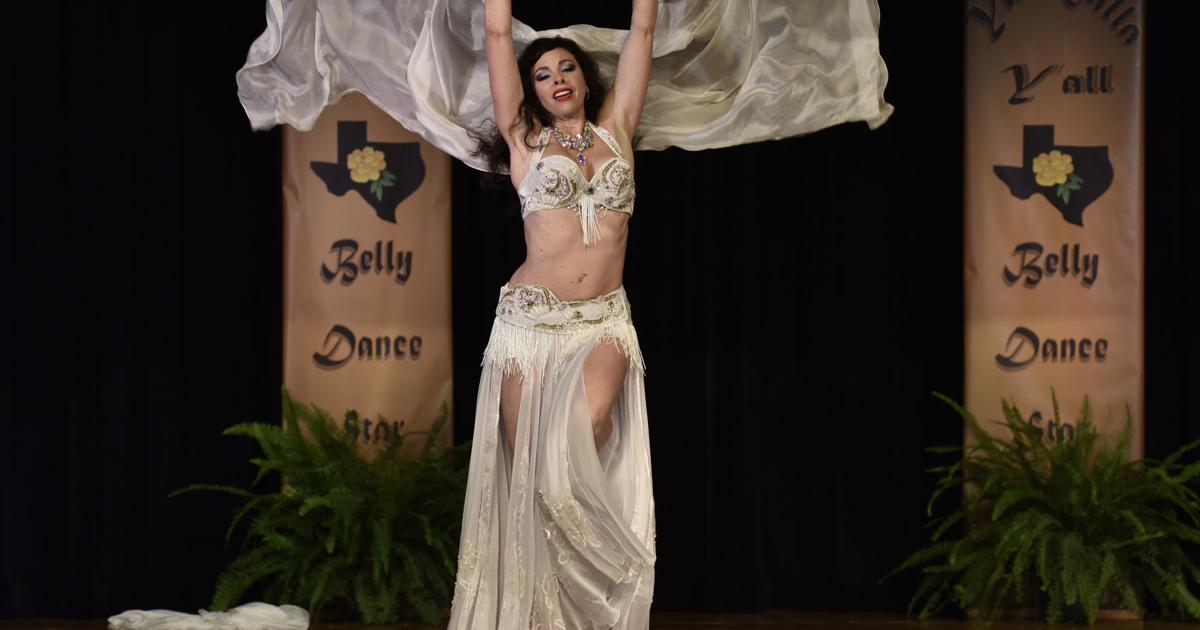 Forte: An award-winning fusion of symphony and belly dancing | Explore Yakima
In early June, news surfaced in the office of the Yakima Symphony Orchestra that sponsor and volunteer Heather Wayman had just won first place in both the Judge's Award and People's Choice for her performance of "Dance of the Seven veils" at the Belly Dancer USA Competition & Middle Eastern. Bazaar in Canyonville, Ore.
YSO patrons may remember Wayman from the YSO's 2016-17 season, "A Musical Journey Through Time", when she, Erin Luke and Sabra Nelson performed on Strauss' "Dance of the Seven Veils" from Salome played by the YSO. It was at this concert that the story of 'The Dance of the Seven Veils' took center stage, both literally and in conversation, as audiences experienced Strauss' play visually and audibly. .
Beyond the notable victory at Belly Dancer USA in June, there is the intriguing story behind the story, the genesis of what inspired Wayman in this dance and elevated it through technique, storyline and music to win first place.
Born in New Orleans and raised in Arkansas in a family with a strong military heritage (Army, Navy, Air Force and Marines), Wayman married a Marine. She started classical ballet at 34. At age 37, moving to Okinawa, Japan, and finding no ballet opportunities, she took up belly dancing. From Okinawa, she and her husband retired to Granbury, Texas, where a chance encounter with a veteran service officer, who coincidentally was also a belly dancer, led to her own belly dancing studio and to participate in his first competition.
When moving to the Pacific Northwest in 2015, Wayman found the YSO and its volunteer opportunities at a concert, and heard about the upcoming "Dance of the Seven Veils" during a conversation from reception after the concert with musical director Lawrence Golan.
With her Capitol Theater debut in hand, Wayman tapped into the community, continued to develop her transplanted belly dancing studio, and volunteered with the YSO. It was during a routine YSO ticketing task that she found her thoughts wandering about the music of Tchaikovsky's "Swan Lake Suite" and the idea of ​​fusion in belly dancing, that of take movements and/or music from other dance styles and incorporate them into belly dancing.
In 2012, Wayman created and performed a classical fusion piece with a live guitarist, using Isaac Albéniz's "Asturias". This time, she worked with a trainer to choreograph a "Dance of the Seven Veils" belly dance using music from the "Swan Lake Suite" and, deviating from the tradition of using seven different colored veils secreted into her costume, she wore an all-white costume with five white veils and two black veils to represent the white and black swans of the story, a stunning scenario and much more complicated compared to the eventual choreographed reveal of each veil .
The "Swan Lake" merger was a major milestone for Wayman and provided a new platform and audience for Tchaikovsky. Wayman refined the dance and took her to Texas in July for another competition. Turning 50 this month, she says belly dancing is the fountain of youth. Indeed, this also seems to be the case with Tchaikovsky's music and the dance inspired by it.
• This column was written by the staff of the Yakima Symphony Orchestra. Learn more about www.ysomusic.org.