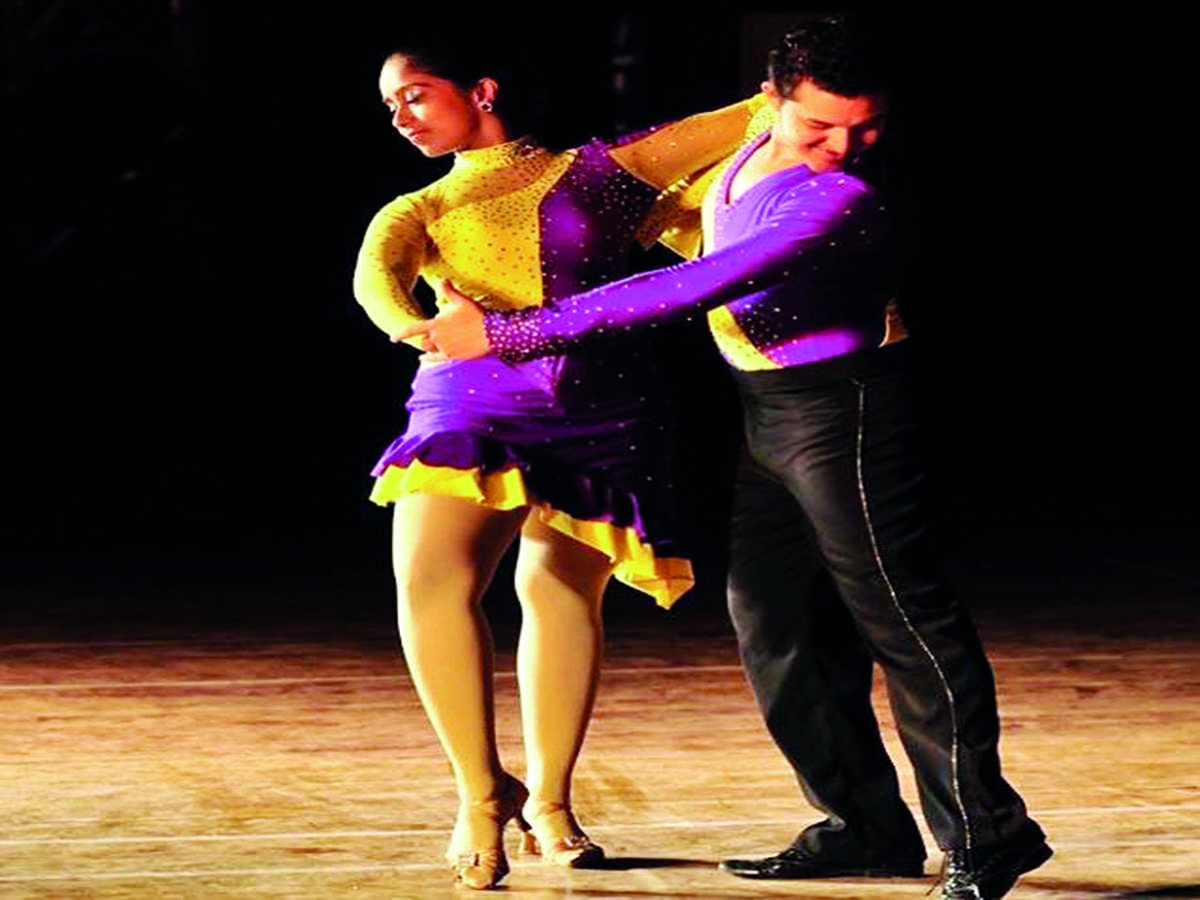 Do you have a left foot? Fix it with dance lessons
It's salsa time
Do you want to learn a form of dance but don't have time to go to a dance school? Then sign up for this course, which includes four hours of pre-recorded video lessons and two hours of classroom sessions. This class is for anyone aged 18 and over and does not require any previous
dance experience
. Shara, 5th Block, Jayanagar, All Day, Aug 1-31, `1800, eventshigh.com
shake it

Debapriya Das will lead open level belly dancing classes. These courses are suitable for absolute beginners or students who have completed a basic to intermediate level of training. Classes will be a mix of belly dancing techniques and fitness exercises from yoga and Pilates. Go dancing, while getting fit and toned.

LVDS, Ursu Bhavan, Millers Tank, Vasantha Nagar, 5pm, Aug 1 9986457204



Shine and be social

Get your weekday salsa addiction fix at this venue, as it hosts Mambo Nights tonight. It's the perfect place to dance with your salsa peers, polish your tricks, bursts and other moves and, yes, socialize with each other. If you haven't been a salsa social, what's it called, then let's just say you can't resist dancing to the upbeat music, so bring your dance shoes and heels along.

657 Wall Street Bar & Kitchen, 100 Feet Rd, Indiranagar, from 9pm, Aug 1, `100 plus `200 (cover charge)
Classical lessons

Learn Bharatanatyam by Deepa Bhagwat. The training begins with the fundamentals of Bharatanatyam – Adavus and Hastabhinaya (hand gestures), which will be combined and developed into Abhinaya (facial expressions). The lessons are structured in the Margam tradition, focusing on the technical and aesthetic aspects of Bharatanatyam. There will also be lessons on Carnatic classical music, which is an integral part of this art form. Dialogues Café, 15th Cross Road, JP Nagar 6th Phase, 6pm, Aug 1-29, `900, eventshigh.com
Up close and personal

The 10th edition of bangalore The Queer Film Festival (BQFF) opens today. There will be good queer cinema, including films from non-Western locales, films from independent filmmakers, popular cinema that experiments with LGBT concerns, and experimental films that push aesthetic boundaries. Also opening today is an exhibition titled Holding You Close, which explores the individual and collective shapings and fantasies of the queer community, featuring the works of three of its artists: Aryakrishnan R, Renuka Rajiv and Sandip Kuriakose.
WHERE: Goethe-Institut / Max

Mueller Bhavan, CMH Road WHEN: 10am-10.30pm, August 1-4

DETAILS: www.blrqueerfilmfest.com
Decorate

Is your office or home decor looking dull or just plain uninteresting and looking to give it a makeover? Then you might want to check out the new collection of this store. There are wall art, decorative lights, ceramic mosaic furniture, standing sculptures, and more to peruse.
WHERE: Earthen Symphony Design Studio, Kasturi Nagar

WHEN: 9:30 a.m. to 6 p.m., from August 1 to 16 (closed on Sundays)

CALL: 7795060708
science and stuff

Bangalore Little Theater is celebrating Vijay Padaki's 80th birthday with a three-month stage extravaganza. Padaki is known in the theater community as a trainer, mentor, actor, writer, director and designer. He has written more than 50 original plays in English, performed worldwide to large audiences. His works, spanning multiple genres, styles, periods, and forms, are also known for highlighting many socio-political issues and for being relevant to the zeitgeist of the current era.
After staging three full productions and specials in prestigious venues around the city, BLT now presents the premiere of their penultimate production, Footprints. The play is about a renowned writer who receives a prestigious international award for an innovative novel. It is about a group of intellectuals working on a top-secret project to develop appropriate technology by which nature's first and last error must be eliminated – the human species. The group is convinced that the future of the rest of the planet, as well as all meticulously co-evolved life forms, is far more important than human survival. The writer is kidnapped by a fringe group of environmental activists in an effort to get him to sign a campaign. The intelligence agency is put into operation to save the writer. However, the agency also gets wind of a real project by a real group of people as depicted in the novel. Their interest in the rescue operation is really to catch the project group so they have first control over the technology. At the end of the tale, we wonder if the technology has ever been activated. Presented as a dramatic tale, the play draws on many solid scientific facts in evolutionary biology and the human predisposition to unrealistic consumption patterns. The play was directed by Arundhati Raja.
WHERE: Jagriti Theatre, Varthur Road, Whitefield WHEN: 8pm, July 2; 3 p.m.,

and 6:30 p.m., July 3-4 TICKETS: `300, bookmyshow.com and onsite
To feature an event on this page, send details and photos to [email protected] with the subject line 'Unwind'