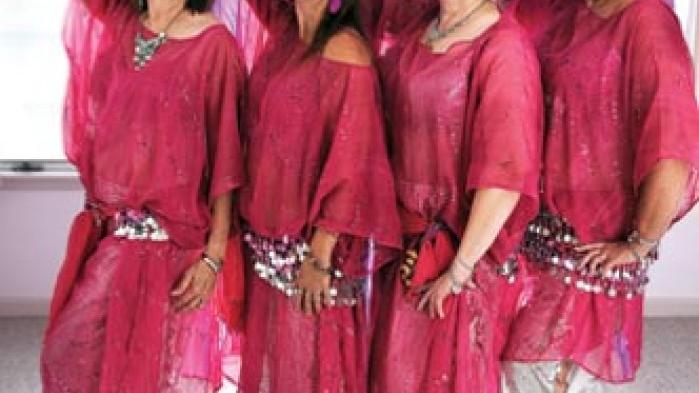 Carlisle belly dance event to benefit Making Strides | La Sentinelle: News
By Naomi Creason, Sentinel Journalist

For the four women of "In the Pink", belly dancing will always be a vocation. They even joke that they'll be on stage with canes and wheelchairs if that's what it takes to keep dancing.
So it's only natural that a cancer diagnosis is just an obstacle in the road.
In the Pink is a unique oriental dance group in which all of its members have been touched by cancer. Fran Herdman of South Middleton Township and Jane Svitchan of Lower Paxton Township are breast cancer survivors, Pat Giovannini of Swatara Township had lung cancer, and Sue Carey of Susquehanna Township is a gynecologic cancer survivor.
But these are not the diagnoses that women want to be remembered by. They all want to keep doing what they loved to do before cancer came into their lives: dance.
Each of the women had some belly dancing experience prior to their diagnosis and continued to attend classes when the idea came up.
"I've been belly dancing since the Stone Age," laughed Herdman, who teaches oriental belly dancing and is the trainer for the belly dance group at Dickinson College, Anwar.
Herdman had met another belly dance teacher whom she helped recover from a mastectomy, and the two wanted to create some type of belly dance troupe.
"We both wanted to have a cancer survivor dance troupe. We also wanted to do a 50+ group," she said. "Some of the girls were in her class and we got together. We are each other's pink sisters. We support each other."