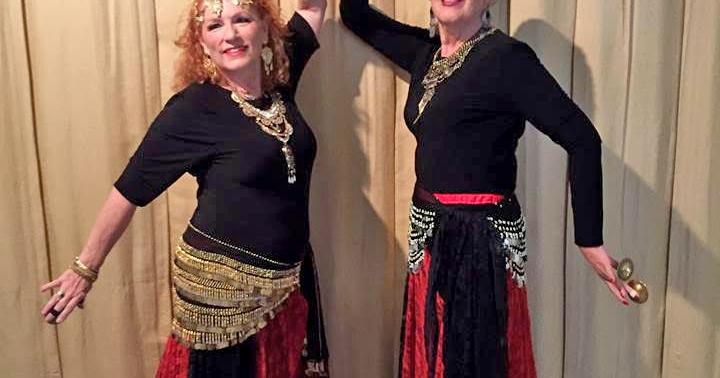 Belly Dance Classes at Sun Lakes, a way to stay healthy and have fun | The life of the lakes of the sun
Also called oriental dance, belly dancing originated in the Middle East and southern Europe.
It is a dance that emphasizes the complex movements of the torso; and was popularized in the West during the Romantic movement of the 18th and 19th centuries with artists known as "Orientalists".
They depicted romantic images of harem life during the Ottoman Empire.
The Chicago World's Fair of 1893 gave our country the first taste of Bellydance by featuring an artist known as "Little Egypt", the star of the show.
Today belly dancing is popular all over the world and has spread to many different styles.
In our class, we teach belly dancing as a low-impact weight-bearing exercise; thus, it is suitable for all ages.
Many movements involve muscle isolation, improving torso flexibility.
The movements are beneficial for the spine: the wave-like movements gently lengthen (decompress) and strengthen the spine and abdominal muscles.
Dancing with a veil helps strengthen the upper body, especially the arms and shoulders.
The movements of the hips strengthen the legs and the long muscles of the back.
By concentrating on the gentle movement of the knees, we have a relaxed relationship with our body.
Donna Kissling and Victoria Simonton have been dancing and teaching belly dancing for over 45 years.
Victoria started dancing at the age of nineteen on the advice of her doctor, who argued that dancing would help stretch and strengthen the stomach muscles; thus helping to support his weak back.
It worked and she has been dancing ever since.
Donna started dancing at age twenty-four after giving birth to her daughter.
She realized that she had gained weight and needed to tone up.
She started teaching belly dancing and lost weight, strengthened and toned her own body simultaneously.
Our lessons take place on Thursday afternoons at 5 p.m., at the north club house.
We are part of the International Dancers of Sun Lakes (IDS) and invite anyone who loves to dance to join us.
IDS membership is required, but classes are free and registration can be done in class.
Donna and Victoria have attended many private functions in and around Sun Lakes.
They are available for performance at parties and events such as birthdays, anniversaries and holidays.
For more information on belly dancing lessons, call Donna Kissling at (951) 282-1087.